100% pure chicken meat, air dried and all natural. Unlike the human version, this product does not contain any spices. Fantastic treat for training your puppy or as a reward for that special pet in your life.
Our food contains nothing but the finest, freshest, ingredients, absolutely nothing is added that is not listed on the label. All our chicken is free range and organic.
Chicken Sausages (Air-dried) are available as follows:
Chicken Sausage Pieces 90 gram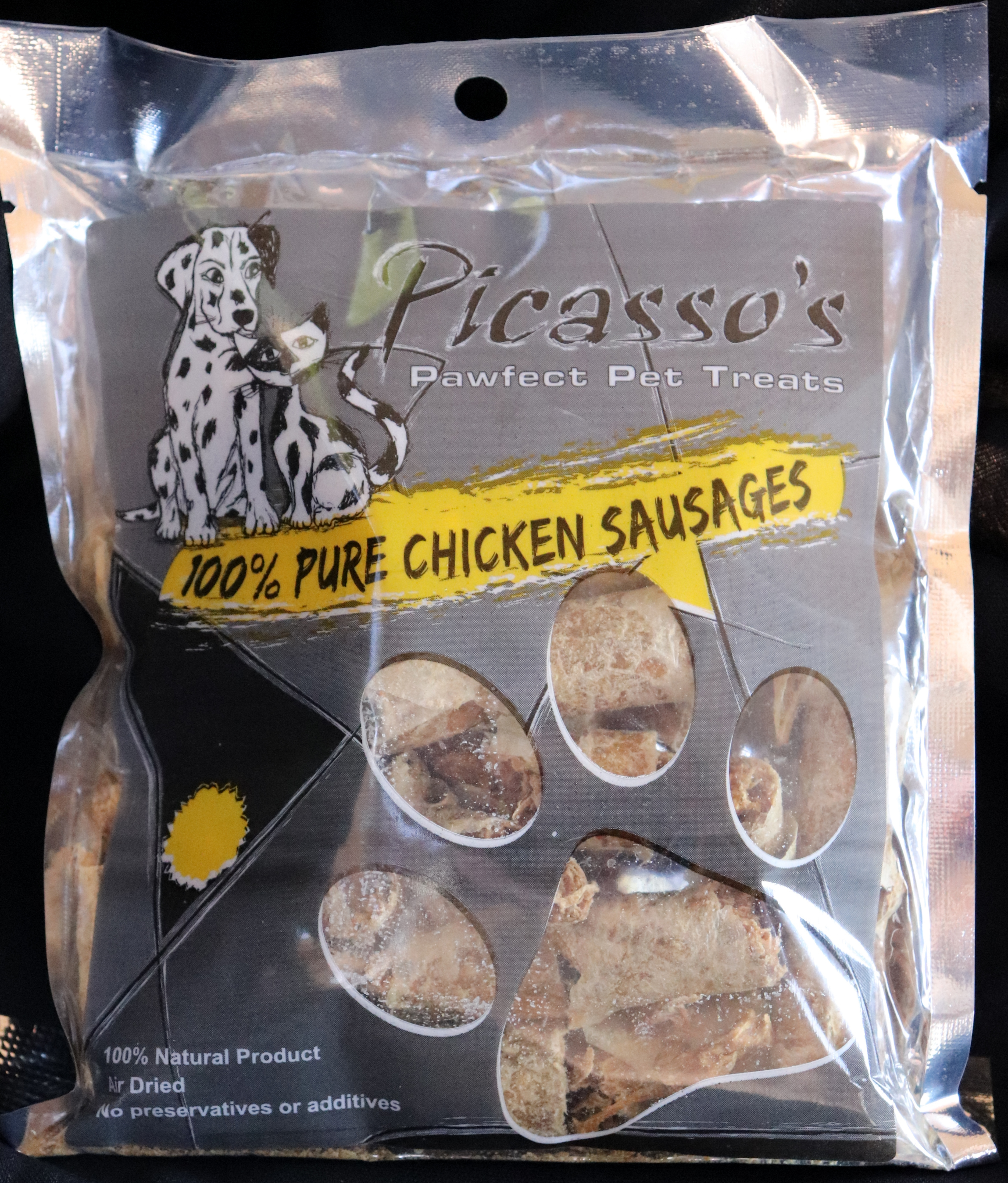 Chicken Sausage Pieces 250gram
Re-sealable Stand up Ziplock Pouch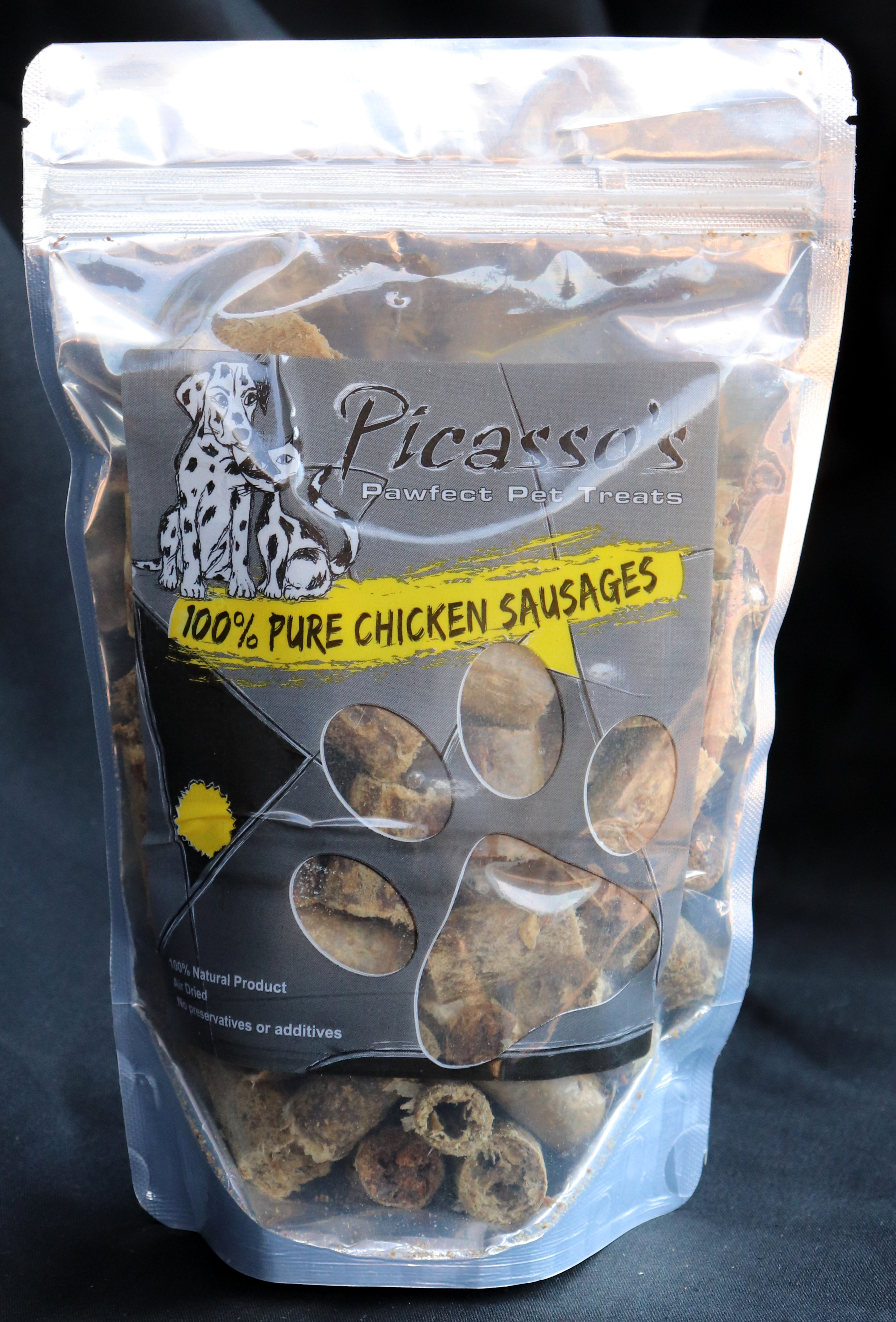 Chicken Sausages - 7 Sticks (10cm each)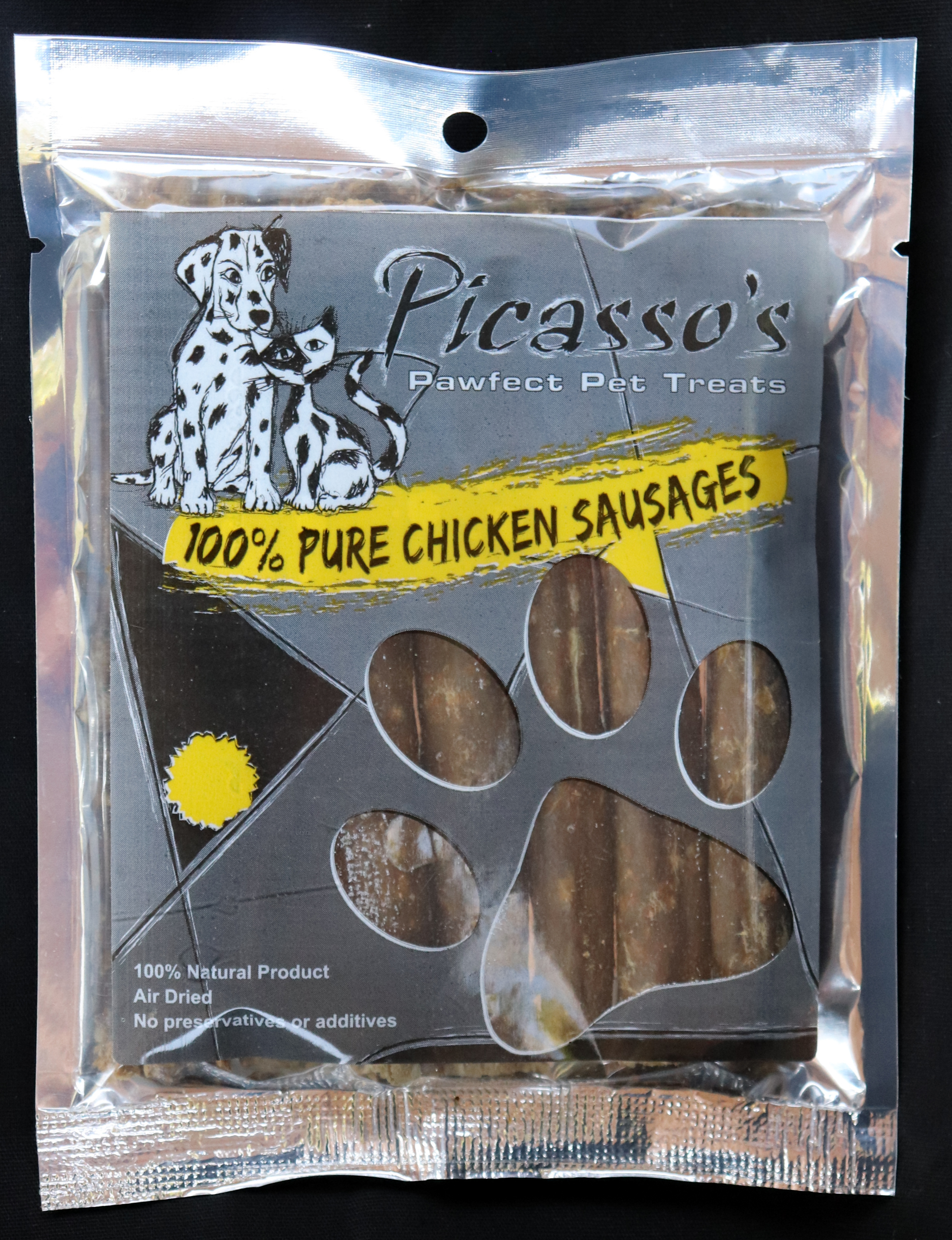 Chicken Sausages 15 Sticks (15cms each)
Re-Sealable Stand up Ziplock Pouch.