The result is a 100% all natural chew that's low in fat, high in protein, completely digestible, and a perfect accompaniment for any healthy diet.And unlike rawhides, these bully sticks are not treated with any bleach or other harmful chemicals. Gently dried to increase toughness for a satisfying, long lasting chew, Only Natural Pet Free Range Bully Sticks are an excellent way to reduce excess tartar & plaque build up on your dog's teeth. Plus, they're a healthy, constructive outlet for dogs to get out that desire to chew. 100% digestible, high in protein & low in fat. Completely natural & made from grass-fed, hormone & antibiotic free cattle. Healthy alternative to bleached & chemical treated rawhides. Great for maintaining healthy teeth & gums. Gently dried & non-irridiated for a tough, satisfying chew. An excellent outlet for your dog's desire to chew. Get choosey with your dog's chews and give him the best possible product on the planet with Only Natural Pet Free Range Bully Sticks.
Bully Sticks vs. Rawhides: The Choice Is Clear
Natural Bully Sticks

Conventional Rawhides

100% digestible & stomach safe

Hard to digest, leading to an upset stomach & gas

Made from grass-fed, free range, antibiotic & hormone free cattle

Processed from unhealthy feed lot cattle treated with hormones & antibiotics

High in protein, low in fat, & filled with naturally

occurring nutrients like glucosamine

Highly processed junk food with little nutritional value

Gently dried to maximize nutrients & long-lasting chewing toughness

Treated with dangerous chemicals including bleach, lye, & other harsh chemicals

Satisfying chews & natural shape that are great for

dental health

Short lasting & non-durable

Availble as follows:
Bully Stix 50gram Pieces (2-3cm per piece)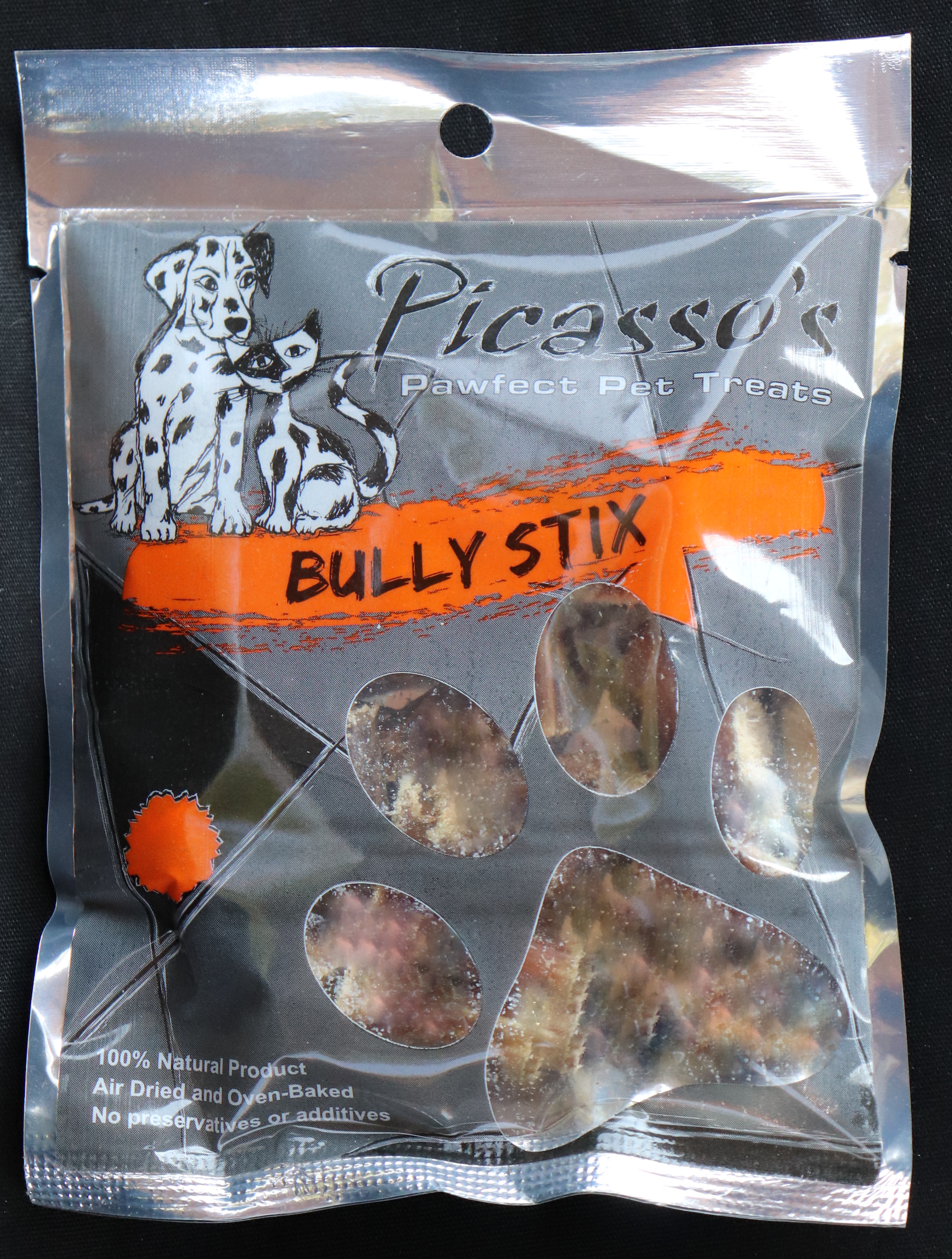 Bully Stix 100gram Pieces (2-3cm per piece)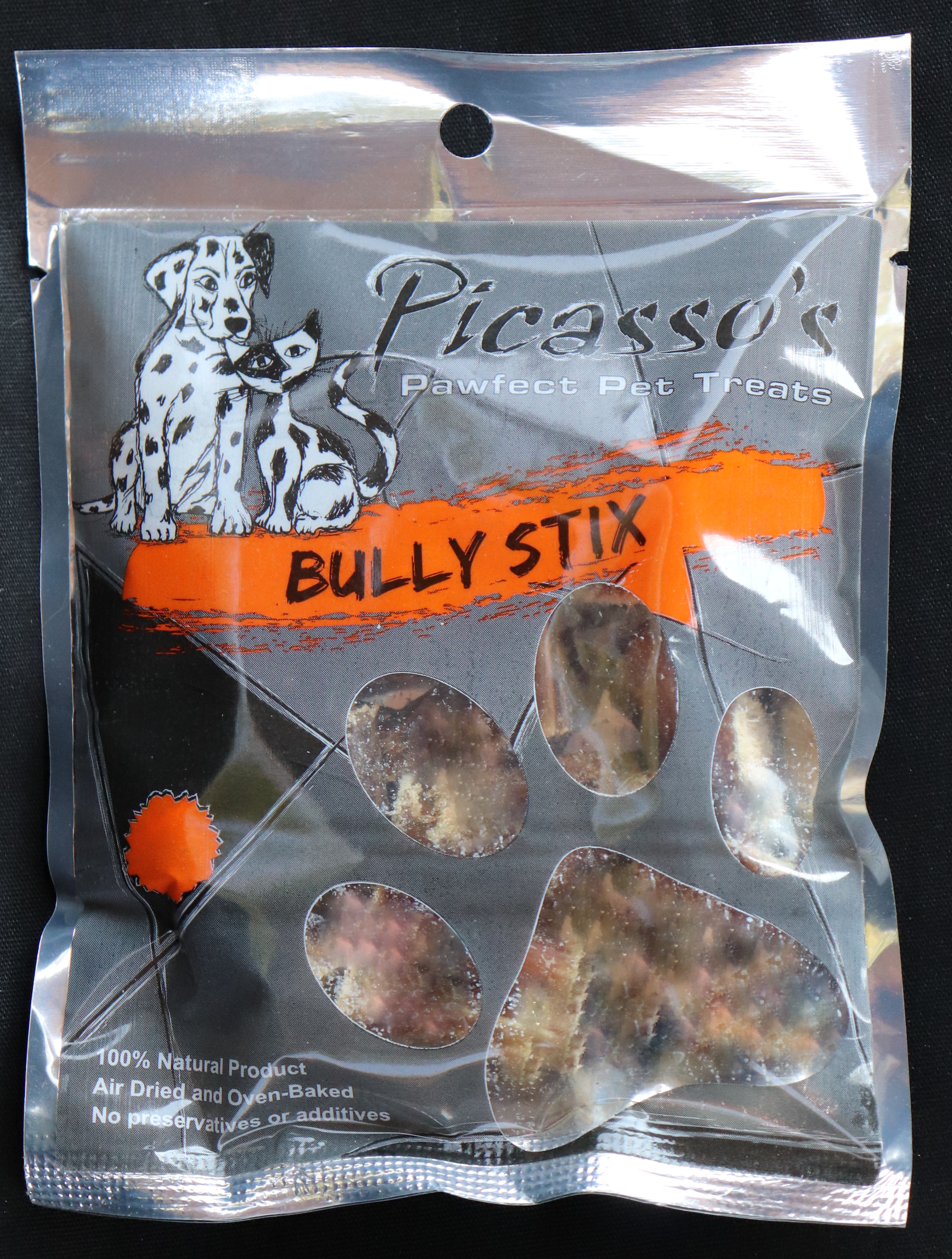 Bully Stix 250gram Pieces
Re-sealable Stand up Ziplock Pouch.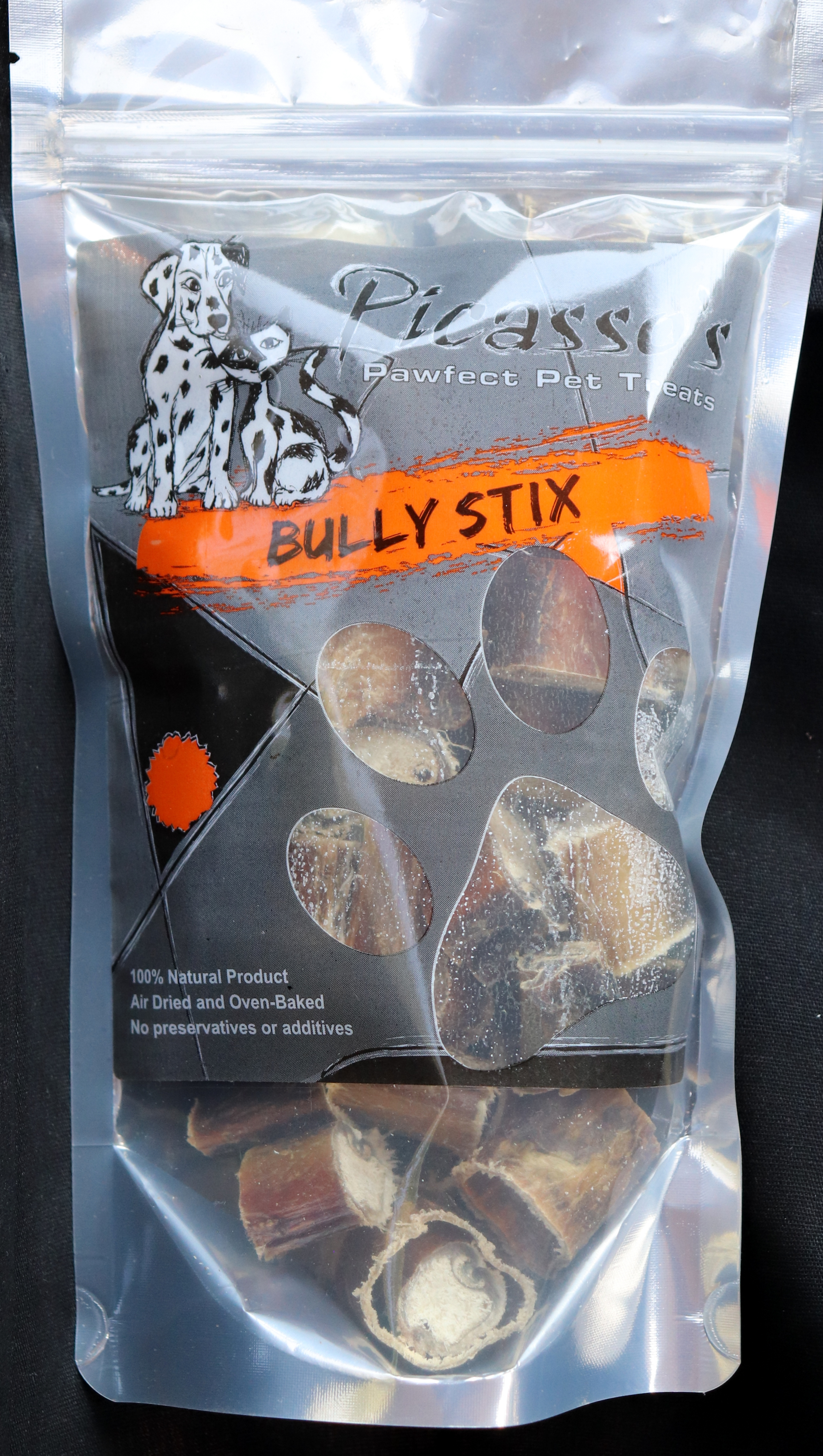 Bully stix - 6 Sticks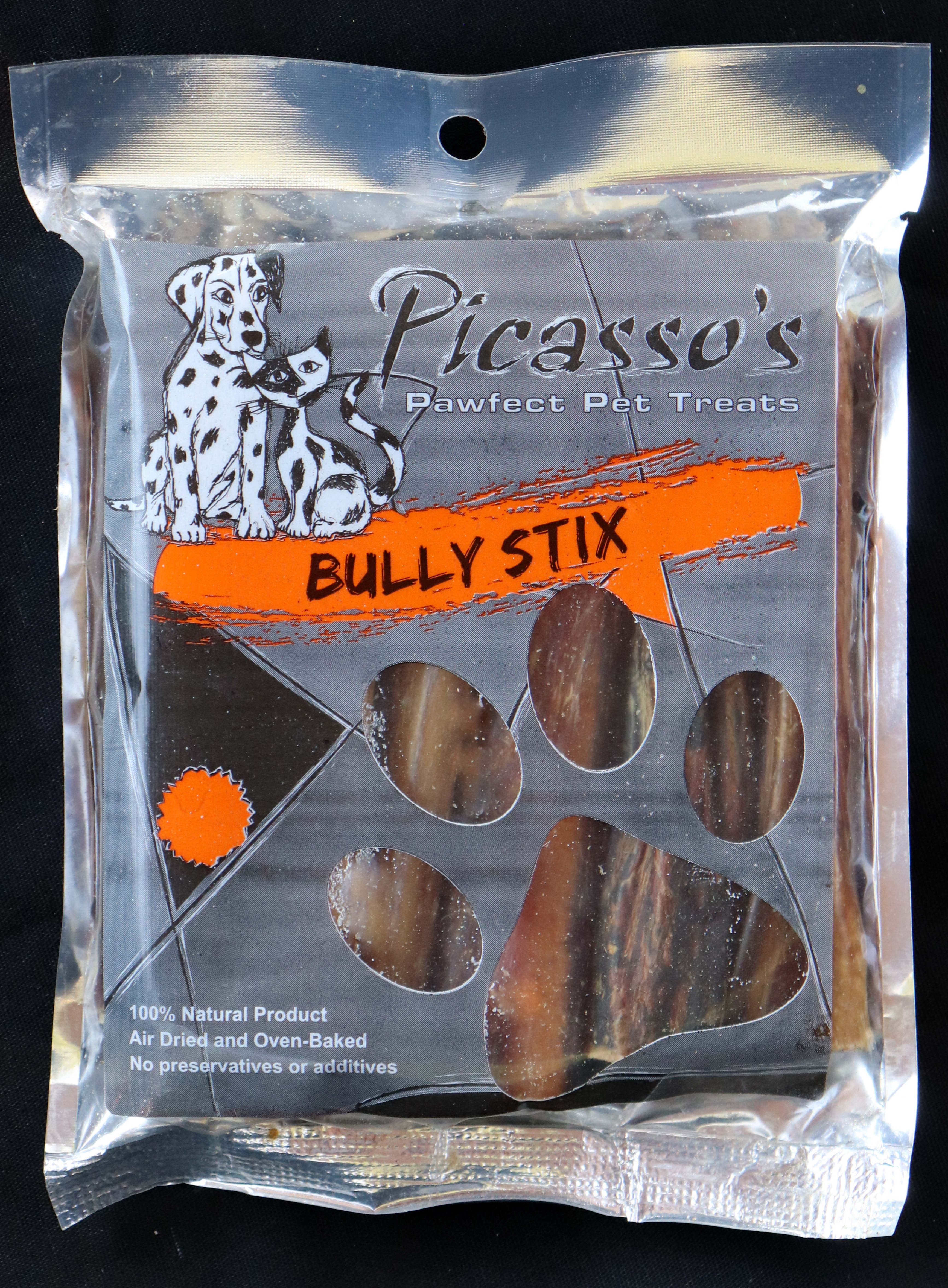 Bully Stix - 15 Sticks
Re-sealable Stand up Ziplock Pouch